Something has changed in the last week or so. Has there been a forum update or something as my edit window now looks like the following....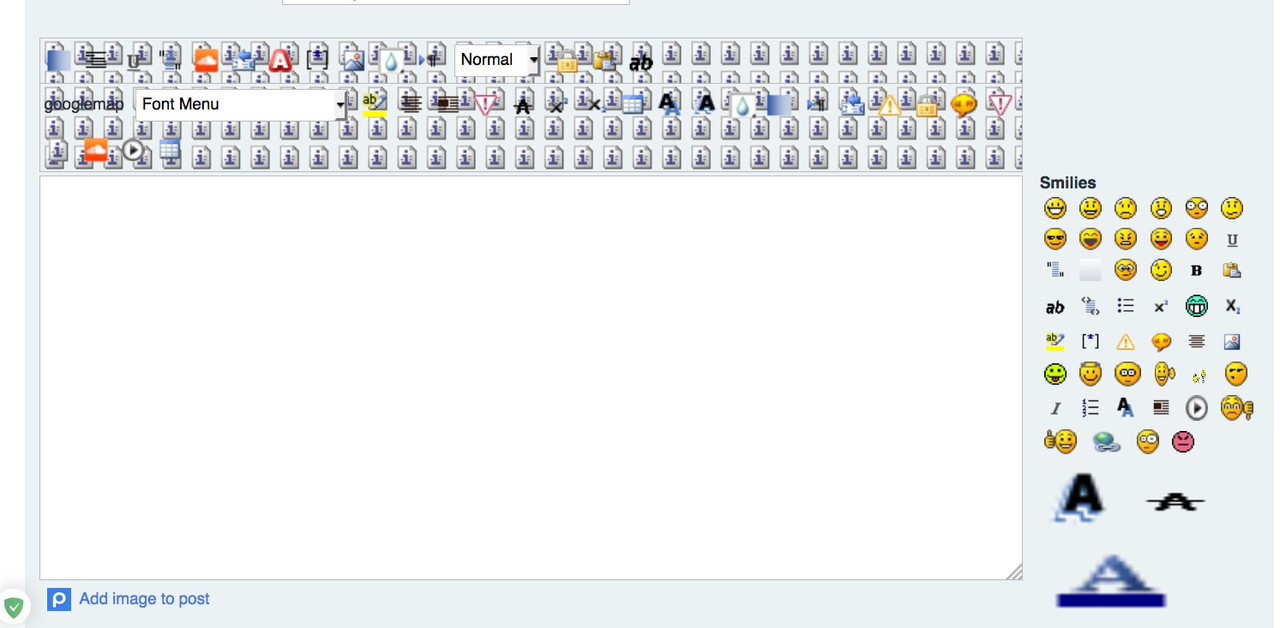 as I manually type my tags to post an image.
This is in FF 52.9.0 ESR NoScript is not blocking anything and I haven't installed any new add-ons.. I have not modified any of my privacy and security settings in my user.js for about:config so something has changed this end. And yes that is adguard in the corner next to the add image to post which is new. This mess appeared at the same time that appeared which is why I think there has been an update which has broken things.