Hi guys,
Recently purchased a '98 VTR. It came with aftermarket Remus exhausts high mounted which has eliminated the rear pegs.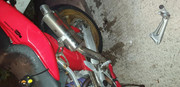 I considered spacers but the distance they would need to be at least 4.5 - 5 inches to get enough clearance which would provide too much flex to be safe.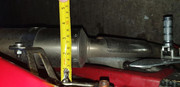 Here's what the underside of the exhaust looks like.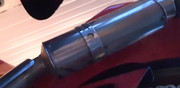 Has anyone on here managed to install rear pegs over high mount exhausts and got any tips? I have seen similar situation where someone has installed brackets to the bottom of the peg frame also but could not see what they were fixed to. It's probably gona be a no go but thought I'd ask.
Thanks