https://drivetribe.com/p/honda-legends- ... ce=organic
You'll notice the clunk into first on the SP...Nothing new there then...

Lowering the tone since 2007...
---
You got to luv the sound of the two strokes

Chris.
A closed mouth gathers no foot.

---
---
More honds from 'The Honda Collection Hall'
https://www.youtube.com/watch?v=riKjIqelm6Y
Scroll down the vids on the left & the Storms in there...

Lowering the tone since 2007...
---
Podders just seen this over on Farcebarff...
I know you like a 2 smoke or two...
''9th RD Gathering
08/10/2017
Here in Kedah, Malaysia''
Lowering the tone since 2007...
---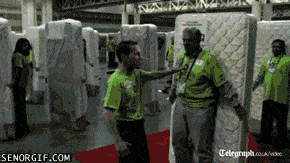 It may be that your whole purpose in life is simply to serve as a warning to others.
---
Thanks Mac, would love to make that particular meet, the Malaysians are fanatical about their 2 strokes, so much so, in an attempt to "upgrade" their wee Kawasaki ARs, which in their market, came with wire wheels, its been known for them to spend £6-700 alone on just the mag wheels from the UK spec ARs!
---
well thats me a mess after looking at this thread

the older i get,the faster i was

---