...or bad ect ect...
Nasty,no brand, no armour, cheap, Yamaha leather jacket...
If you know anybody with a Yamaha who could benifit from having it, I'm thinking impoverished teenager here...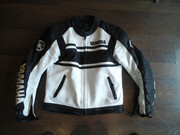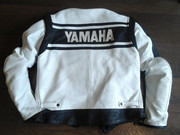 There are no lables size approx 38...
Cover the postage & it's yours or pass it on to a needy biker.
Due to weight postage may be a bit high but will have to wait & see...
Totaly free if you come & pick it up...ME3 or poss arrange a day time meet in Woolwich area.