Thanks Chris, bit slow in actual building at the moment though.
Same thing went on last year, all the major thinking for the flat tracker went on about now. It's a cracking time to get things I really want instead of the usual crap/presents, jumper, socks I really need

I've been busy searching things I'll need & I'm happy with the bits I've bought.
But, I didn't really think about the header manifolds. I feel that after all this stainless pipework faf, I can't really have oem mild steel flanges

So I've been looking into what would be needed to make some nice looking header flanges. The items I've seen & want to copy are from a recently sold on eBay rc51 exhaust.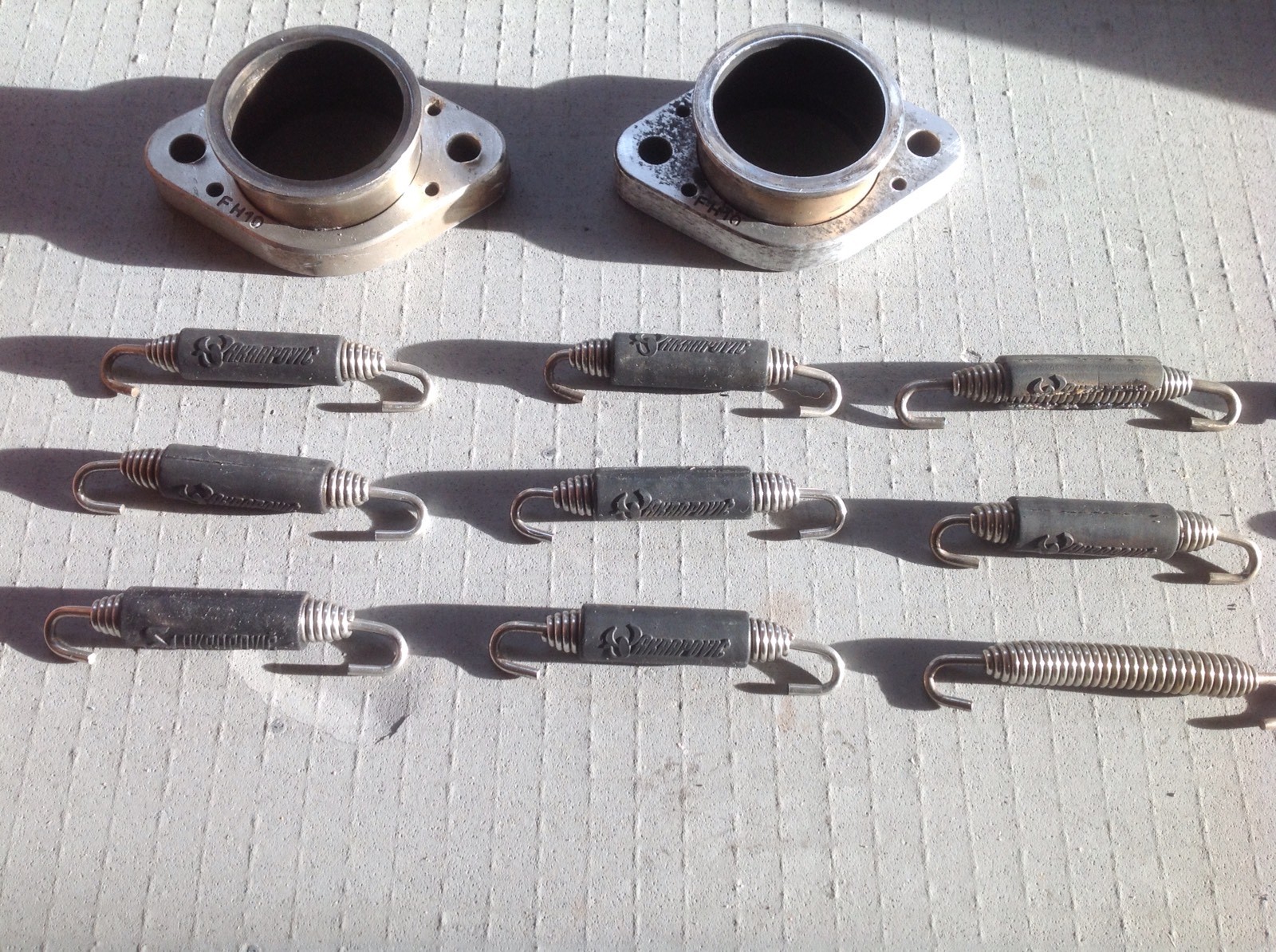 They are similar in design to the titanium Arrow Cbr600 set up I have & looks so god dam good with all those springs.
This is what I'm thinking of.
Buying a short 300mm length of Stainless bar 65mm wide 8-10mm thick to make the flanges (The oem Vtr items are 62mm wide flanges).
Buying/making some 3mm wall 51mm od pipe & cutting 2 pieces to 20mm lengths. These will be welded to the engine side of the flanges.
Then buy/make some 1.5mm'ish walled 45mm id pipe to be welded to the outer side of the flanges. These will be used as stubbs for the header pipes to locate in. Hopefully these will assist with the on & off setting up the exhaust when it's been fabricated.
I feel It's safe to say this exhaust faf is snowballing out of control