Hi all you Storm Troopers.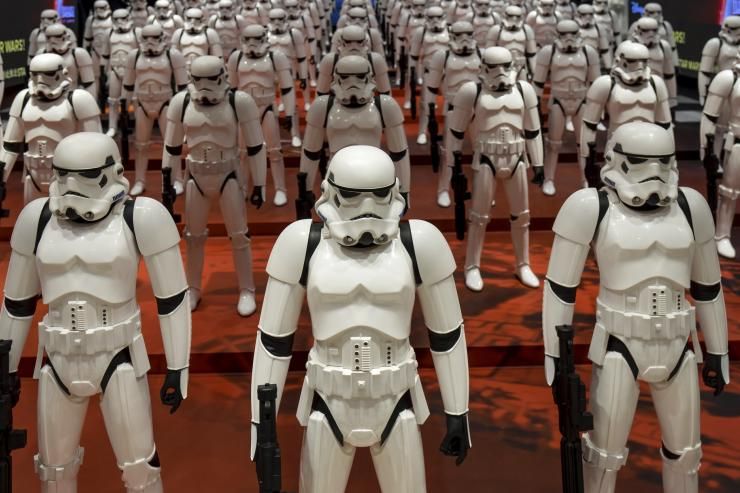 Due to the success of the 2017 meeting i will be organising it again, we will be staying at the Bunkhouse (see link below) which I have already preliminary booked, and the ride out will be similar if not the same as this years.
The meeting will be held on the weekend of September 14th, 15th and 16th, 2018 meeting up on Friday and leaving Sunday.
For those that didn't come this year, here's a low down, the Bunkhouse accommodates 20 people at a cost of £480 for the weekend, so not hard to work out that it would be £24 each.
You can bring your own sleeping bag, but they will provide bedding for a one off payment of £3 (no brainier really)
It's all based on self-catering, but they will provide a breakfast for £5 pp if required, and a 2 course evening meal, again if required for £12 pp, a BBQ is also there for us to use if we want to have our own burgers etc, all we did last year was order breakfast (which I must add was second to none)

and chipped in £21 each and did our own BBQ at night with beer etc.
Not bad hey, a total cost of £51 for the whole weekend including digs, breakfast, BBQ and beer

plus no need to carry anything with you only a change of clothes, great value which anyone who attended this years meeting will vouch for


The important bit is the guy needs a deposit before the end of the Year, so I need to know who's coming and payment before the New Year, If we fill the place taking into account of £24 digs, £3 bedding and a few quid for the electric meter, then I'll be asking for full payment off only £30 each.
There seems little point in asking for a deposit then going through all the pain of asking for payment again so I will be asking for full payment before the end of December.
If anyone who came this year would like to comment on the meeting then please crack on, this may help other members, especially new members to decide if it's for them or not.
So come on guys, lets get some names down, don't forget there are only 20 places to be had, when the place is full it doesn't mean you can't come, it just means you'll have to camp or find a guest house, all of which are available close by.
https://www.bunkhousemidwales.co.uk/
This is the list so far
1 cheekykev
2 AMcQ46
3 grumpyfrog
4 MacV2
5 gabi81
6 bazza696
7 geodude staying in B&B
8 uk13iker
9 Pete.l
10 mark2000vtr staying in campervan
11 Wicky